"Beanie with iron mask for face protection. Adds armor."
– Blueprint description
Description
"Beanie with iron mask for face protection."
Crafting Requirements
Unlock:
Materials:
Note: If you take a damaged Beanie and use it to create a Reinforced Beanie it'll be fully repaired once created.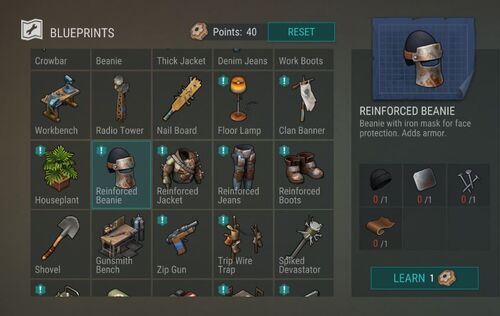 Recycling
On the Recycler, a Reinforced Beanie can be recycled into Thick Fabric, Scrap Metal, and Leather in 10 minutes and 1 second at an appropriate level of Clothes recycling skill.
Gallery
Trivia