Information
In order to gain access to this Sewer, you have to bring an Electric Generator.
Port Sewer resets 48 hours after it is entered.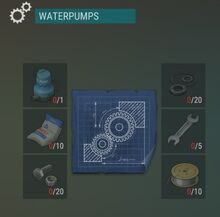 Repairing the Waterpumps will remove all the poison Goo that causes damage to the player
The Goo deals 20 damage per 1.5 seconds.
Requires:
Tips:
WATERPUMPS FIXED! Last Day on Earth: SurvivalAll Fun
Enemies
Some of the zombies here act different from their normal counterparts.
List of Enemies on the Sewer ground floor
There are multiple basements in the sewer system of the port, with different zombies in each basement. It may be important to know that having an Electric Generator inside your base may interfere with your exploration of the sewer system, since one of the basements requires you to pick up and relocate an Electric Generator. Therefore, if you have 5 Electric Generator in your base, you cannot pick up a another generator.
Warning: Due to the mechanic of basements collapsing once exit, if the player dies within these basements, their body will be lost! Because of this, it is important to decide which gear is "good enough" before exploring the Sewers' Basements. A full set of reinforced leather armor, a gas mask, bandages, a decent melee weapons and an M16 or two should be enough before exploring at least one of the basements.
Port Sewer Basements Map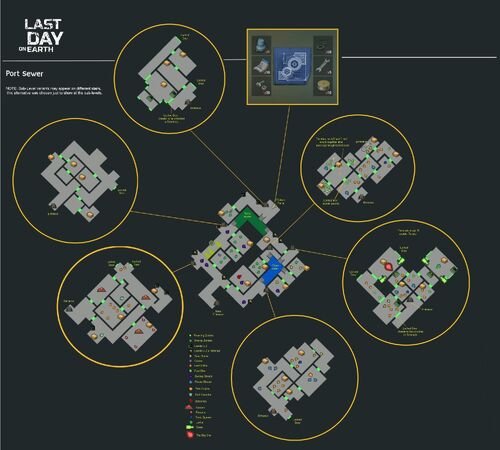 List of Enemies on the Sewer basements
Video guide
Trivia