Last Day on Earth: Survival is an upcoming survivor sandbox game developed by Kefir Games. The game is currently in Beta v.1.16.1/2 and is available on Android and iOS. This wiki is a collaborative resource for the game and is maintained by the contributions of the fans. Feel free to use our Discussions to discuss gameplay. Please don't create a new article with personal opinion, use the blog post for this.
Help
•
Terms of Use
•
Administrators
•
Categories
•
All pages
•
Wanted Pages
•
Special pages
•
Toolbar
•
File list
The Last Day on Earth: Survival Wiki is a collaborative resource about Last Day on Earth: Survival that anyone can edit. Our wiki was created in May 29, 2017. We are currently editing over 1,093 articles, 48,160 edits, 3,777 files, and you can help! All editors are welcome. Come join our community!
| | | | |
| --- | --- | --- | --- |
| Equipment | Crafting | Gameplay | Other Things |
Season 5
•
Season 4
•
Season 3
•
Season 2
•
Barker's Camp
•
Infected Zone
•
Survivors' Camp
•
Infected Base
•
Research Area
•
Temporary Base
•
Core of Infection
•
Harpoon
•
Infected Cleaver
•
Infected Machete
•
Infected Saw Blade Mace
•
Infected Flesh
•
Infected Specimen
•
Gas Station
•
Season 1
•
Wrecked ship
•
Note
•
Abandoned camp
•
Sailor
•
Petty Officer
•
Midshipman
•
Captain
•
Rotfeast
•
Butcher
•
Chilly Willy
•
Nauseous Tommy
•
Charlie Jr.
•
Charlie Sr.
•
Motorcycle Helmet
•
Bandana
•
Biker Vest
•
Biker Magazine
•
Basements
•
Camp. Sector 7
Season 5
We've lived through another New Year, and life has resumed its natural course of hardcore survival in the zombie apocalypse. Now with mortars! But first things first, there's plenty of new stuff in Season 5, so let's check out.

https://www.facebook.com/notes/last-day-on-earth/season-5/1118010525203435/
NEW IN VERSION 1.16
NEW BOSSES
Christmas holidays are over, however holiday feasts are still there in our post
apocalyptic wasteland. Good old Nick Santy can get you to arena and its dwellers -
Gnarly Billy, Feral Jesse and Lucy Luck.
The essential things to know about them. You can summon one and the same boss
several times a day. Each win gets you teeth that can be obtained at Nick for cool
rewards. After each victory the boss gets stronger however you get more teeth. Once a
day the progress of each boss resets. To enter the arena, you'll need blood tubes that
can be obtained for taking part in shelling, bear hunt and in the mine.
SHELLING
Wanna feel the destructive power of a mortar? Look for the Shelling event. Meet Rick
and Cliff - they will show you how to have fun in post apocalypse!
BEAR HUNT
Bears are out of their winter sleep earlier than they are supposed to and are now
wandering round the locations. Local hunters have already put a nice price for the skin of
the dangerous animal. If you are ready to compete for valuable prizes and test your
pathfinder skills, good luck! Bears are said to be one the most dangerous animals on the
planet, and there's a reason for that.
MINE
The legend says that during the catastrophe many people tried to survive in this mine.
But no one came out alive while the spot turned into a zombie nest. The mine is
definitely a dangerous place to visit, however it's a great source of valuable resources
and arena passes.
UNDERWEAR AND BACKPACK VARIATIONS
Finally, you can change the look of the only stable thing a survivor has - underwear! To
do that you'll have to learn a new blueprint and build a wardrobe. We know that you've
been waiting for this! We've been reading your comments :) The wardrobe functions have
changed, by the way. Now you'll need it only to change your underwear and backpacks.
To change your appearance use a mirror.
POSTERS
If the above activities are not enough for you, let us give you one more. Each week, on
different locations, you'll be able to find 30 posters. We have sincerely tried to hide them
in the most unexpected places. Find all 30 of them and get valuable resources. If you
find a poster and don't see it in the inventory, don't panic. That's how it's supposed to
be. And make sure to share your finds with other survivors - teamwork makes every task
easier!
With the game in such early development stages, this wiki will help you keep up with the changes and additions that come with each patch. You'll find tips and guides for pros and beginners alike, stats for all your weapons/armor/enemies, and anything else you might need to make it through this particular Apocalypse. Since the game is still in early BETA, you can use a number of resources to stay current on patches, updates, and news. Check out the official Facebook Last Day on Earth and Twitter LastDaySurvival pages, or head on over to the subreddits Reddit LDESurvival and/or Reddit LastDayonEarthGame for access to more LDE:S goodness. You'll also find links to other Discord, Facebook, and Forum communities.
Discord • Facebook • Reddit • Telegram • Twitter • VK
If you like Last Day on Earth: Survival, check out these other games: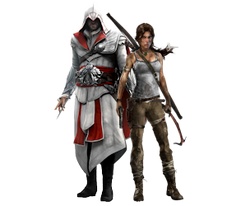 Community content is available under
CC-BY-SA
unless otherwise noted.