Last Day on Earth: Survival is an upcoming survivor sandbox game developed by Kefir Games. The game is currently in Beta v.1.12.2 and is available on Android and iOS. This wiki is a collaborative resource for the game and is maintained by the contributions of the fans. Feel free to use our Discussions to discuss gameplay. Please don't create a new article with personal opinion, use the blog post for this.
Help
•
Terms of Use
•
Administrators
•
Categories
•
All pages
•
Wanted Pages
•
Special pages
•
Toolbar
•
File list
The Last Day on Earth: Survival Wiki is a collaborative resource about Last Day on Earth: Survival that anyone can edit. Our wiki was created in May 29, 2017. We are currently editing over 710 articles, 35,634 edits, 2,566 files, and you can help! All editors are welcome. Come join our community!
| | | | |
| --- | --- | --- | --- |
| Equipment | Crafting | Gameplay | Other Things |
Basements
•
Camp. Sector 7
•
MP5K
•
Old Revolver
•
Steel Spear
•
Hazmat Helmet
•
Hazmat Jacket
•
Hazmat Pants
•
Hazmat Shoes
•
Scout's Respirator
•
Scout's Jacket
•
Scout's Pants
•
Scout's Boots
•
Devourer
Update 1.12.2. Basements
What's that noise coming from the basement? You should go down and check an update 1.12.2 now!

https://www.facebook.com/notes/last-day-on-earth/update-1122-basements/938738503130639/
NEW IN VERSION 1.12.2
BASEMENTS
- Scientists and the military carried out many experiments back in the day. Part of them
believed that underground shelters might help to survive the last day on Earth. Some are
still inhabited, others are occupied by the living dead, and all these years the basements
have been right there under your nose.
- To find them, you have to carefully explore basic resource locations. The secret
entrance may be found in the most unexpected place. There are 5 basements in total.
Each with its own loot and inhabitants. When dying, you lose everything and will not be
able to return to the basement. Good luck!
SECTOR 7
- The latest update in Sector 7 has given us Miner, the boss only a few clans managed to
slay, while comments in social networks got filled with ads recruiting new members. For
those who wish to spend a fierce evening trying to beat the Miner, we've decreased the
number of items required for repairing the Sector 7 terminal.
NEWS
- Forget about rumors and assumptions on LDoE spreading over the Internet. From now
on, the most up-to-date information from the developers and the hottest offers will be
available right in the game on a special screen.
Devblog 06/14: Update 1.12.1
Hey, folks! We've got an update for you. Place of action: Sector 7 New weapons, new combat equipment, new quests, new enemies, the boss and more.

https://www.facebook.com/notes/last-day-on-earth/devblog-0614-update-1121/929942470676909/
NEW IN VERSION 1.12.1
NEW WEAPONS
The arsenal of multiplayer will be added with new positions. Among them there is a
spear, a sawed-off shotgun, a shield and other tools for mopping up territories and self-
protection. Characteristics of some weapons will help you dispatch enemies more
effectively.
NEW EQUIPMENT
We've added new combat equipment meeting all requirements that explorers of the
wastelands have. Reliable, functional, accessible in production.
RECIPES AND RESOURCES
By the way, all the new weapons and equipment for Sector 7 are now added to the
Recipes section behind the wall. If you have the required amount of materials, you are
ready for any battle. Apart from the common resources for making weapons and other
consumables, you will need new ones. Don't worry, they are already in the game.
INFECTED CHESTS
In Sector 7 one can strike it rich. But besides being infected, chests out there are
guarded by watchful zombies ready to tear to shreds any loot hunter.
NEW QUESTS
Updated quests and rewards.
LOCATIONS
Familiar places have undergone visual changes. Locations have been refurbished.
NEW ENEMIES
Sector 7 is known for a lot of dangerous surprises. This time they will be Guards, Oozer
and the boss Miner. Incredibly vicious guys that are never pleased to have unwanted
guests.
With the game in such early development stages, this wiki will help you keep up with the changes and additions that come with each patch. You'll find tips and guides for pros and beginners alike, stats for all your weapons/armor/enemies, and anything else you might need to make it through this particular Apocalypse. Since the game is still in early BETA, you can use a number of resources to stay current on patches, updates, and news. Check out the official Facebook Last Day on Earth and Twitter LastDaySurvival pages, or head on over to the subreddits Reddit LDESurvival and/or Reddit LastDayonEarthGame for access to more LDE:S goodness. You'll also find links to other Discord, Facebook, and Forum communities.
Discord • Facebook • Reddit • Telegram • Twitter • VK
If you like Last Day on Earth: Survival, check out these other games: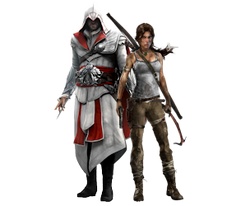 Community content is available under
CC-BY-SA
unless otherwise noted.