Stay safe, stay home, play the game!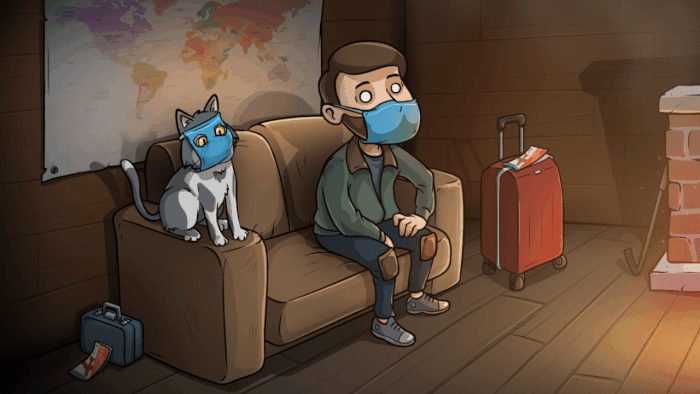 Last Day on Earth: Survival is an upcoming survivor sandbox game developed by Kefir Games. The game is currently in Beta v.1.16.5 and is available on Android and iOS. This wiki is a collaborative resource for the game and is maintained by the contributions of the fans. Feel free to use our Discussions to discuss gameplay. Please don't create a new article with personal opinion, use the blog post for this.
Help
•
Terms of Use
•
Administrators
•
Categories
•
All pages
•
Wanted Pages
•
Special pages
•
Toolbar
•
File list
The Last Day on Earth: Survival Wiki is a collaborative resource about Last Day on Earth: Survival that anyone can edit. Our wiki was created in May 29, 2017. We are currently editing over 1,004 articles, 46,273 edits, 3,575 files, and you can help! All editors are welcome. Come join our community!
| | | | |
| --- | --- | --- | --- |
| Equipment | Crafting | Gameplay | Other Things |
What year did you start playing Last Day on Earth: Survival?
Season 7
•
Prison
•
Bikers' base
•
Convoy Stop
•
Power station
•
Radio Tower
•
Backpack style "Raider"
•
Raider's Battle Helmet
•
Raider's Battle Armor
•
Raider's Battle Pants
•
Raider's Battle Boots
•
Raider's mask
•
Slasher
•
Gift package
•
Medical Face Mask
Season of Robberies
Take equipment, grab guns, gas up Choppers – we're planning on pulling a job. The season of robberies begins!

https://www.facebook.com/notes/last-day-on-earth/season-of-robberies/1182971232040697/
NEW IN VERSION 1.16.5
PRISON
Raiders have set up a new base in the prison nearby which used to keep most dangerous
criminals. There's information that raiders keep there a lot of interesting and valuable
stuff. It's worth checking out.
BIKERS' CAMP
The engine noise will lead you to the camp where bikers have recently settled. Outsiders
have shown up here not by chance - they've also heard about the raiders' base and are
planning a raid on the prison. Bikers offer to join efforts and take part in the daring
robbery. Sounds tempting! Find out all the details of the mission in their camp.
PREPARATION
The approach to the robbery matters. You have a choice: to carry out an explosive
assault or creep in the prison stealthily. Depending on the option chosen, you'll have to
complete a series of preparation tasks. Not all of them are obligatory, but the more of
them you complete, the easier the robbery will go.
NEW EQUIPMENT AND SKINS
Time to suit up! The set of new raiders' armor and wicked bike and backpack skins will
add to your style post-apocalyptic classiness, while the edge of Slasher will cut down
lifetime of your enemies to a few seconds.
CHANGES IN HEALING
From now on, restoring your character's health with food is no longer instant but takes a
few seconds. This, however, does not apply to medicines - their effect will remain
instant.
Season 6
Another post-apocalyptic winter is over, making way for spring and Season 6. Let's get it started!

https://www.facebook.com/notes/last-day-on-earth/season-6/1153231608347993/
NEW IN VERSION 1.16.4
HEALTH IS ABOVE ALL!
The world is going through tough times. For your own safety and the safety of others,
many of you have to stay at home under quarantine. We'd like to support our players and
help you pass the time indoors in a more enjoyable way. The amount of energy in the
game will be temporarily increased to 200. Have a good time and take care!
SETTLEMENT
A few survivors - guardian Chuck, hunter Casey, collector Vivien, and scientist Harry -
took refuge in the camp on the river bank. They need your help. Carry out their tasks, and
a reward won't be long in coming. They're counting on you!
QUESTS AND LOCATIONS
Apart from Settlement, action zone of Season 6 will spread out over a few main locations
- Town ruins and Abandoned village. Also, Settlement dwellers' tasks will lead you to
Raiders' camp, House on forest edge, and Bear's lair.
Besides, they secretly shared that it's possible to get to the basement or sewer through
Town ruins. There, you'll certainly find something interesting. And dangerous.
REPUTATION
Dwellers of Settlements have been through a lot, so they have trouble trusting people.
You'll have to earn their trust. Each dweller has a reputation level which can be upgraded
with points that can be earned for completing quests. The most respected players get
more rewards.
NEW FISH
Settlement stands near the lake that holds trout. You can make of it 2 new dishes giving
useful buffs. Good news for those who haven't opened the "Fisherman" skill yet - its drop
rate has been increased. Prepare your fishing rods!
NEW MOTORCYCLES, BACKPACKS, AND UNDERWEAR
The best way to become a cool survivor is to get new bikes and backpacks. Red
underwear also needs to be changed. Apart from bikes from the list of seasonal rewards,
you also have a chance to get a new sweetheart from Lenny, which he is ready to
exchange for tokens at the Gas Station.
Sector 7: City in the Crater
An update 1.16.3 is out now! City in the Crater welcomes you.

https://www.facebook.com/notes/last-day-on-earth/sector-7-city-in-the-crater/1136318283372659/
NEW IN VERSION 1.16.3
CITY IN CRATER
An entire city was discovered in Sector 7. Now you can learn how the society of the
zombie apocalypse works. All newcomers first get to the Distribution Center. In
exchange for a little service, they can get accommodation, access to the workshop,
personal storage and good company. Unreliable community members are sent to the
slums, but there's always a chance to come back. The best option is to unite. There's no
other place as friendly as your clan's base. Your base - your rules.
ACCESS TO MULTIPLAYER
We've changed the system of switching from singleplayer to multiplayer mode and back.
It's become easier. The update will also introduce a special energy resource into
multiplayer.
GLOBAL MAP
Now the map shows the movements of your clanmates. You can always find your allies
and help mop up locations, some of which have been given a new look. That's a more
effective and safe approach to the whole clan.
NEW EQUIPMENT
The basic craft of new equipment is now available. Now anyone can make basic
protective equipment with the least amount of effort.
TRAVELING AND A NEW EVENT
Brave and desperate daredevils can set off for distant places with the most dangerous
monsters of the wastelands, including the new event "Crossroads", where they can try
themselves. Yet, going there all alone is not the best idea.
LOCATION CLAIM SYSTEM REMOVAL
We've removed the location claim system. There won't be any rankings in multiplayer, at
least until their complete rethinking.
CLAN BASE REMOVAL
The old clan base will become unavailable. Hurry up to take away valuable stuff and
resources. Watch the timer if you don't want to lose anything. Settle down and get used
to the new place.
Discord • Facebook • Reddit • Telegram • Twitter • VK
If you like Last Day on Earth: Survival, check out these other games: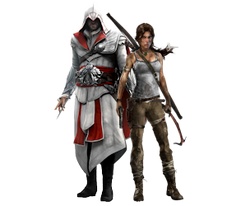 Community content is available under
CC-BY-SA
unless otherwise noted.