Last Day on Earth: Survival is an upcoming survivor sandbox game developed by Kefir Games. The game is currently in Beta v.1.11.8 and is available on Android and iOS. This wiki is a collaborative resource for the game and is maintained by the contributions of the fans. Feel free to use our Discussions to discuss gameplay.
Help
•
Terms of Use
•
Administrators
•
Categories
•
All pages
•
Wanted Pages
•
Special pages
•
Categories
•
File list
The Last Day on Earth: Survival Wiki is a collaborative resource about Last Day on Earth: Survival that anyone can edit. Our wiki was created in May 29, 2017. We are currently editing over 664 articles, 33,217 edits, 2,456 files, and you can help! All editors are welcome. Come join our community!
| | | | |
| --- | --- | --- | --- |
| Equipment | Crafting | Gameplay | Other Things |
Wardrobe
•
Mannequin
•
Patty's Hat
•
Camp. Sector 7
•
MP5K
•
Old Revolver
•
Steel Spear
•
Hazmat Helmet
•
Hazmat Jacket
•
Hazmat Pants
•
Hazmat Shoes
•
Scout's Respirator
•
Scout's Jacket
•
Scout's Pants
•
Scout's Boots
•
Devourer
•
Lucas' House
•
Grenade
•
Belt
•
Pins
•
Threads
•
New Skills
•
Experienced Explorer's Pack
•
B-Complex
•
Survivor's Notes
•
Valuable Survivor's Diary
•
Hunters' Camp
•
Mini Uzi
•
Abandoned house
•
Note from raiders
•
Gas Station
•
Garage
•
Mechanic's Box
•
Repair Kit
•
Blueprint "Custom Bike"
•
Blueprint "Military Motorcycle"
•
Blueprint "Police Bike"
•
Motel
•
Weeper
•
Destroyed convoy
•
Cut Finger
•
Survival Guide
•
List of tasks
•
Carlos Stash
•
Blackport PD
•
Winchester
•
Cell Key
•
Tank Top
•
Sergeant Card
•
Lieutenant Card
•
Captain Card
•
Inspector Card
•
Brawler
•
Explosive Zombie
•
Hungry Chomper
•
Jailbird
•
Riot Zombie
•
Zombie Officer
•
Crooked Creek Farm
•
Ravager
•
Savage Giant
•
Rotten Yokel
•
Infected Bull
•
Scythe
•
Radio Tower
•
Weapon Modifications
•
Gunsmith Bench
Devblog 03/18: Update 1.11.8
An update 1.11.8 is out☘️
https://www.facebook.com/notes/last-day-on-earth/devblog-0318-update-1118/870695469934943
NEW IN VERSION 1.11.8
WEAPON ACTIVE SKILLS
We're continuing to add weapon active skills. This update will include 4 new ones: Zip Gun with improved Revolver base, Knife for AK47, Powerful Plank for Makeshift Bat and Engine for Saw Blade Mace.
WARDROBE RECIPE
We have changed the system of character customization. From now on, to change gender, name, or appearance, all you need is to assemble a wardrobe. Remember that changes can be saved for coins, so think very well before getting a new haircut.
ST. PATRICK'S DAY
Raise a pint to St. Patrick's Day! Want to get a green hat and celebrate in a big way? Welcome to dealer Joe. The stock is very limited, but if you're lucky enough, and Joe offers you to trade something for a hat - don't ponder. It will stay with you even when the holidays are over, we won't take it away. For those of survivors who don't want to celebrate all alone, we've added a mannequin to keep a company. You can find it in the in-game store.
GLOBAL MAP
The global map has been overhauled. Some locations have been replaced, so watch where you're going.
LOCALIZATION
Hello, Thailand! Last Day on Earth has been localized into Thai specially for you.
Next update changes in Global Map
"The global map is going to undergo some changes in the next update. Why? To allow us add more events without worrying about free space. Some locations will be rearranged, so stay alert while travelling.
We'll also change the way AI bases work. You'll be able to visit them only once for a limited period of time, so we advise you to move all your stuff kept over there to another place.
P.S. We won't touch the bunker."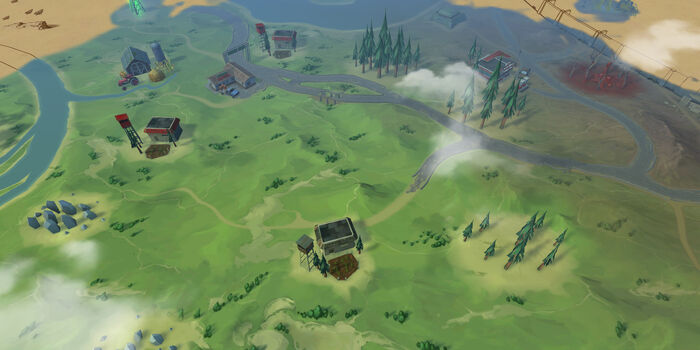 "Kowalski for survivors!
My platoon and I were scouting the nearby locations, when the landscape started changing.
The ground was shaking, the trees were being uprooted, and the skies were roaring.
The global map was transforming right before our eyes."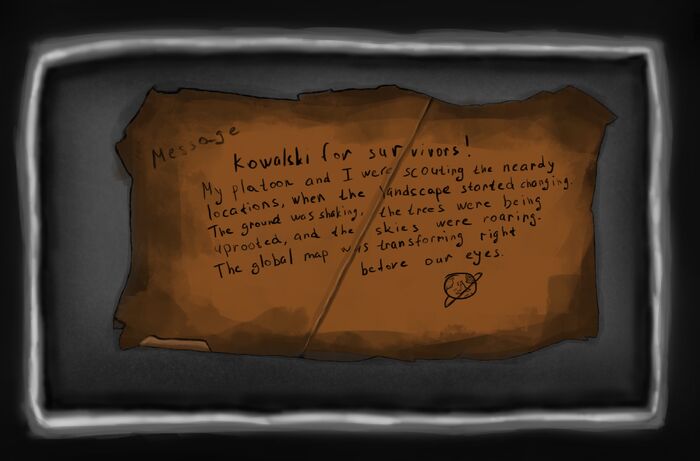 Devblog 03/04: Update 1.11.7
Kick-start your week with an update v. 1.11.7:
– Sector 7 small reconstruction;
– 4 new locations in the infected zone;
– Quests & rewards;
– Weapon & Armor;

https://www.facebook.com/notes/last-day-on-earth/devblog-0304-update-1117/864735363864287
Our post-apocalyptic homeland is buzzing with the news about changes in Sector 7. Is it true? You won't know until you go and see for yourself.
NEW IN VERSION 1.11.7
SECTOR 7
- Sector 7 got reconstructed a bit. There is no garage anymore, there's only the Wall and a camp set up in front of it. The camp will be a survivors' gathering spot for sending to infected zones. To navigate through the zones, open the map on the console located in the camp. The coolest thing is that you won't have to spend your precious energy to travel to these locations.
NEW LOCATIONS
- 4 new locations in the infected zone. There you'll be able to join other survivors and together teach local zombies a thing or two. The locations differ in difficulty and loot. Get ready to meet a boss at one of them, and it's not a good idea to fight him alone.
NEW ITEMS
- To brawl with the dead you're gonna need a new set of armor and weapons - grab MP5K rifle and Steel Spear for close-in fighting. New ammunition is intended only for the infected zone.
QUESTS
- An unknown warrior will be waiting for every brave survivor ready to pass the Wall. He will offer you to complete a set of quests. Completing them will give you some nice stuff.
Devblog 02/19: Update 1.11.6
So many new amazing things have been added to this update that we're just about to burst into a dance of delight.

https://www.facebook.com/notes/last-day-on-earth/devblog-0219-update-1116/853196368351520/
NEW IN VERSION 1.11.6
CHESTS
- We reasoned that chests take up a lot of space. so we more than halved their number on your bases and increased the number of slots in top chests. Now the storage can keep up to 45 different items, and racks - up to 75.
- Removed chest and storage blueprints from recipes - you will have to place a small box, and then upgrade it to the required size.
- All your things are in place. We have carefully put them in a new way. And for those who didn't have enough place for everything, we just upgraded the chests. And if you had an obscene amount of stuff, we put the left items to your inbox.
- And even that's not all. Now chests draw an image on their cover telling what items, for the most part, are there.
BURGLAR
Leveled up Burglar skill and don't know what you need it for? Let us tell you. On common and non-common locations, starting from pine bushes to the bunker, you can encounter locked doors and chests. And they can be locked in different ways.
RAIDERS
Tired of raiders asking you to craft chests and spike traps? So are we. Added lots of new tasks and tried to make them easier. Plus we halved the price for skipping tasks.
GASOLINE
Too much news in one patchnote. Gasoline consumption when travelling in locations halved. Drive for pleasure.
GRENADE
Added grenade. Throw it at a crowd of zombies and watch the result. You can also throw it at your feet.
CARNIVAL
The carnival is here! Your new brazilian friend Lucas offers to shake this place and throw an orgiastic party. To arrange a real sambadrome, he needs your help. Find the items required - threads, belts and pins. Once all preparations are done, we will have a true Zombie Carnival! For your help Lucas can reward you with a rare modification, a firearm, an electronic circuit or even a new skin for the Chopper. All rewards will remain with you when the event is over. The Carnival will be rocking the neighbourhood from 21.02 to 08.03.
With the game in such early development stages, this wiki will help you keep up with the changes and additions that come with each patch. You'll find tips and guides for pros and beginners alike, stats for all your weapons/armor/enemies, and anything else you might need to make it through this particular Apocalypse. Since the game is still in early BETA, you can use a number of resources to stay current on patches, updates, and news. Check out the official Facebook Last Day on Earth and Twitter LastDaySurvival pages, or head on over to the subreddits Reddit LDESurvival and/or Reddit LastDayonEarthGame for access to more LDE:S goodness. You'll also find links to other Discord, Facebook, and Forum communities.