Wear masks, save lives. Stay safe, stay home, play the game!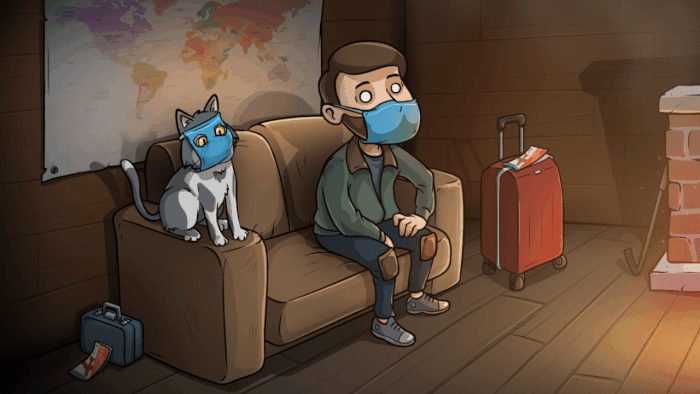 Last Day on Earth: Survival is a survivor sandbox game developed by Kefir Games. The game is currently in Beta v.1.17.1 and is available on Android and iOS. This wiki is a collaborative resource for the game and is maintained by the contributions of the fans. Feel free to use our Discussions to discuss gameplay. Please don't create a new article with personal opinion, use the blog post for this.
Help
•
Terms of Use
•
Administrators
•
Categories
•
All pages
•
Wanted Pages
•
Special pages
•
Toolbar
•
File list
The Last Day on Earth: Survival Wiki is a collaborative resource about Last Day on Earth: Survival that anyone can edit. Our wiki was created in May 29, 2017. We are currently editing over 1,061 articles, 47,760 edits, 3,730 files, and you can help! All editors are welcome. Come join our community!
| | | | |
| --- | --- | --- | --- |
| Equipment | Crafting | Gameplay | Other Things |
What year did you start playing Last Day on Earth: Survival?
Season 9
•
Abandoned convoy
•
The Crater
•
Backpack style "Drifter"
•
Crater model
•
Battle axe
•
Battle club
•
Halberd
•
Hunting crossbow
•
Khopesh
•
Macuahuitl
•
Makeshift crossbow
•
Bottle with dirty water
•
Fabric strips
•
Glass
•
Iodine
•
Iron blade
•
Iron wire
•
Leather strips
•
Meat soup
•
Oak shaft
•
Oak stock
•
Pine handle
•
Quartz
•
Sterile bandage
•
Wooden parts
•
Coupon
•
Counterfoil
•
Ready meal
Season 8
•
Fair
•
Tournaments
•
Ticket
•
Suitcase with values
•
Crossbow
•
Backpack style "Neon"
•
Backpack style "Piñata"
•
Backpack style "Delivery guy"
•
Toy Rod
•
Toy fish
•
Season 7
•
Prison
•
Bikers' base
•
Convoy Stop
•
Power station
•
Radio Tower
•
Backpack style "Raider"
•
Raider's Battle Helmet
•
Raider's Battle Armor
•
Raider's Battle Pants
•
Raider's Battle Boots
•
Raider's mask
•
Slasher
•
Gift package
•
Medical Face Mask
Trading, metro, tournaments, visiting other citizens, and much more.
The city in Crater keeps developing its social order in the zombie apocalypse era and initiating new reforms. Let's see what those guys have come up with.

https://www.facebook.com/notes/last-day-on-earth/season-9-crater/1251903515147468
NEW IN VERSION 1.17.1
TRADING
The government of the city in Crater is keeping on building a society in the zombie
apocalypse and adding new reforms - trading and business will emerge there! Survivors
will be able to trade between each other via of personal shops that will be provided to
everyone in clan locations and in the Distribution Center. In your shop, you'll be able to
put on sale any undamaged item and earn some money.
There will be two kinds of currency - coupons required for buying things, creating a clan,
and paying the rent, and counterfoils required for business development and renting
additional units of the personal storage.
As in any civilized society, like it or not, you'll have to pay taxes. The government will
claim 30% of the amount of each deal you make for the needs of the City.
BUSINESS COACH
Business Coach will run the commerce and distribute the benefits. You should stick to
this guy, with his help you'll be able to get new craft recipes, additional storage units in
the shop, workbench places, etc.
METRO
It's impossible to say for sure what was on the spot of the Crater funnel but we know
exactly that there was a metro. Local engineers managed to dig through the rubble and
run it, so now you can travel between the multiplayer locations on metro and visit other
survivors. The new stats 'Popularity' is responsible for visiting other people. If you want
to be visited and sell items more often, increase your popularity at Business Coach.
One metro trip is 1 coupon, meanwhile you have a travel pass with several free trips.
Don's use them all at once.
WORKSHOP
The City is developing. Workshops will open in the Distribution Center and in clan
locations, and there will be several new objects such as showers and rain catchers. In
your workshop, you'll be able to place your personal workbenches, that will be available
only to you.
SEASON 9
Seasons have been so loud that it was a matter of time before they would be learned
about beyond the Wall. There, the well-known season pass will appear. Among numerous
rewards, there's a couple of cool bikes, a stylish backpack skin and memorable
decorations, that your character will get in the single-player mode if you complete
required tasks in Crater. As a gift from the family for the years of separation. It's worth
trying!
TOURNAMENTS
Another new feature coming to Crater from behind the Wall is tournaments. Compete
with each other, and earn coupons depending on the place you take. You'll need them for
trading and some other activities. The three best participants will get additional rewards.
You can be among them!
NEW LOCATIONS AND RESOURCES
During reconnaissance missions 2 locations have been spotted - Bauxite Quarry and
Red Forest. There, they found new different resources such as bauxite and sulfur that
can be used for crafting.
ACCESS LEVEL
The City in Crater is ready to welcome more survivors. The entry level will be lowered
from 150 to 15 in several days after the update. If you haven't managed to get there right
away, don't worry, your turn will come soon.
Anniversary Update: 3 Years Together
It's time to feast! The occasion is significant – we've been fighting and surviving side by side for 3 years already. We're going to celebrate another milestone with songs and plenty of entertainment.

https://www.facebook.com/notes/last-day-on-earth/anniversary-update-3-years-together/1220270498310770/
NEW IN VERSION 1.17
FAIR
In a zombie apocalypse, every day is like a holiday. But this time, there's an important
occasion to celebrate - 3 years of surviving together. The whole neighborhood is partying
hard at the Fair. Join!
There will be classic fair activities like a survivor fighting club, turkey races, a fortune
teller, a corrida, and much more. They even said there's gonna be a concert!
New activities and rewards will appear each week of the season. Take a ticket and come
celebrate!
TOURNAMENTS
You've been challenged! Take part in tournaments that will be taking place during the
whole season, earn points and tickets for fair activities. The more points you collect for
completing tasks, the higher place you will take in the tournament rating and the better
your reward will be.
If you do your best, you'll take the coolest prizes!
REPUTATION
The tab reputation will appear in the season pass. You can earn reputation by taking
part in the activities at the Fair. The higher your reputation is, the more rewards you will
eventually get. It's worth trying!
By the way, if you have some suitcase lying around from Season 6, you can use them
again. Find the right guy at the Fair, he's ready to take them and give you some
reputation points.
MOTORCYCLE AND BACKPACK SKINS
A new batch of coolest bikes and stylish backpacks is here, check it out! You can get the
new skins in season rewards, for reputation, and at the Gas Station.
Discord • Facebook • Reddit • Telegram • Twitter • VK
If you like Last Day on Earth: Survival, check out these other games: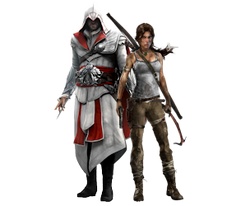 Community content is available under
CC-BY-SA
unless otherwise noted.