Notice: Firework field is unavailable and was removed automatically from the game in version Beta v.1.7.8 after end of the event.
Description
Firework field was an event location on the Global Map during Chinese New Year 2018.
Firework field was a time limited 3 hour event that spawns once a day.

"Chinese New Year and flashlights are inseparable concepts. And the mix of the post apocalyptic setting and pyrotechnics can provide a double profit. Manage to reach the special location and don't forget to take a torch if you don't want to miss fun ;) But if you fail packing, a torch can be found there as well." (from DevBlog 02/11: Update 1.7.5.)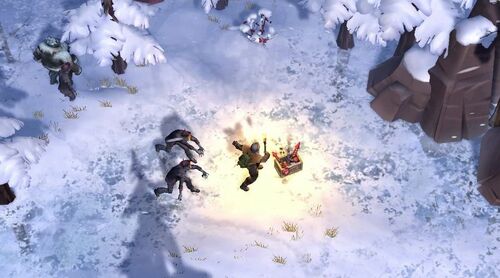 Resources
Trivia
Introduced in Beta v.1.7.5 removed in Beta v.1.7.8