Description
Convoy Stop is an event location on the Global Map during the Season 7.
It is activated from the Bikers' base only when you choose to enter the Prison in the Assault mode. You need to steal the bomb from the Raiders, you can also destroy three trunks to complete the additional Sabotage task.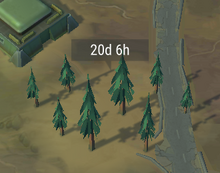 Enemies
or
Resources
3 Storages 15 slots/Trunk can be open using Hatchet or Iron Hatchet
1 Storage 20 slots/Pinic table
1 Storage 60 slots/Bag
Trivia
Community content is available under
CC-BY-SA
unless otherwise noted.