Information
"Season" is a global series of events.
Each season has its own plot and locations, its own unique rewards and resources.
However, all seasons have something in common.
In particular, all seasons last 3 weeks, the exact time remaining can be seen on the banner on the first page of the game store.
To advance in each season, you must complete tasks.
To keep track of your advancement during the season, you just need to click on the "star"- button, which is located next to the game store and the chat.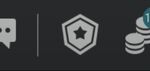 Among the sections of this menu you can find not only the tasks, but also the rewards that you can get for completing them.
Tasks can be either daily or unlimited (except for the season's duration, of course) in time, these quests and rewards are divided into two categories:
free, which all players have access to
paid, which can be accessed only by purchasing the paid version of the Premium.
When the season ends, all seasonal events end and disappear with it, you can no longer complete tasks and receive items.
For each new season, Premium is purchased separately.
Trending pages
All items (18)